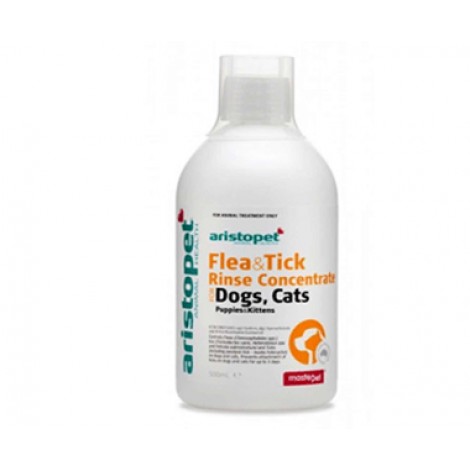 Aristopet Flea & Tick Rinse Concentrate for Dogs, Cats, Puppies & Kittens 125mL
Active Constituents: 10g/L Pyrethrins, 18g/L Piperonyl Butoxide, 30g/L N-Octyl Bicycloheptene Dicarboximide
Controls fleas, lice and ticks (including paralysis ticks) on dogs and cats. Prevents attachment of ticks on dogs and cats for up to 3 days.
To aid in the control of flea infestations, spray or swab areas frequently used by the pet (kennel, bedding, etc.) with the diluted concentrate and allow to dry.
Paralysis tick - in tick season requires daily searching.
DILUTE BEFORE USE. Make up fresh dilution before use.
Aristopet Flea & Tick Rinse Concentrate 125mL (4.25 fl oz)