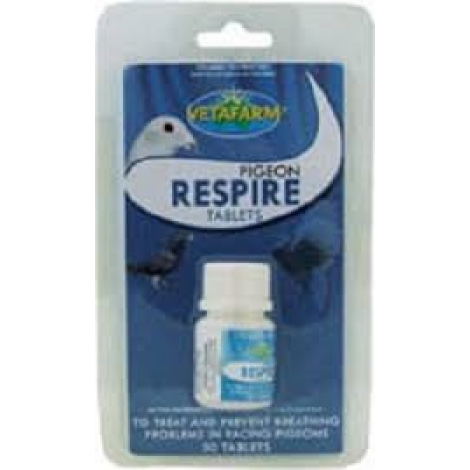 Active Constituents: 15mg Doxycycline, 1 mg Bromexidine
Pigeon Respire Tablets - Treats and prevents breathing problems.
For maximum performance pigeons need a clear and healthy respiratory system. Mucus and discharge will severely restrict oxygen transfer in the lungs. Respire Tablets will clear the mucus and prevent blockage of the airways from environmental or infectious agents.
Directions: Give 1 tablets daily for 7 - 10 days.
Pigeon Respire 50 tabs
Not available to Australian Customers