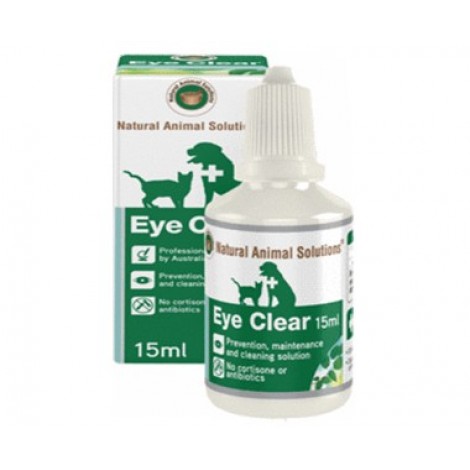 Active Constituents: Saline, colloidal silver, eyebright, goldenseal, devil's claw.
A gentle 'All Natural' formulation providing treatment, maintenance, prevention & cleaning. Specially formulated with leaders of the Australian Naturopathic industry.
A gentle formulation taking care of the health of your pet's eyes. In a soothing base of saline brings 4 core active ingredients containing valuable plant extracts and silver ions. The practical applicator also makes it ideal for use around your pet's irritated eyes.
Colloidal silver: antiviral & antibacterial
Golden seal: natural antibiotic
Devil's claw: anti inflammatory
Eyebright: natural antihistamine.

Directions and Dosage: 1 drop x 2 - 3 times daily
Natural Animal Solutions Eye Cleaning Solution 15mL