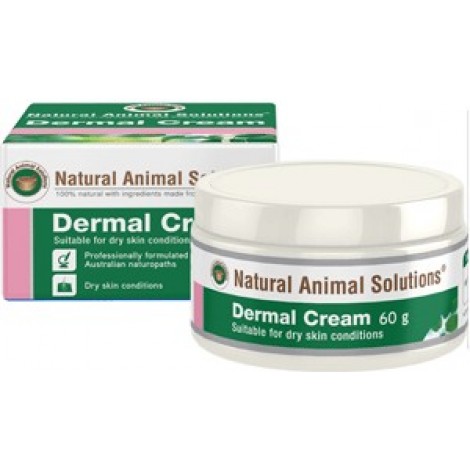 Active Ingredients: Comfrey oil, neem seed oil, witch hazel, golden seal, yarrow, lavender oil, vitamin E, aluminium acetate solutions.
Clinical formulation containing the finest antibacterials, antifungals and plant extracts. Nourishing cream base to prevent skin dehydration whilst promoting skin healing. Gentle cream base is easily absorbed for optimum effect

For Dry Skin Conditions and Professionally formulated by Australian Naturopaths.
Ideal for minor wounds, scratches and dry skin conditions. Dermal Cream is easily absorbed and contains the finest natural antibacterial and plant extracts to promote skin healing.
Apply 1 - 2 times daily
Natural Animal Solutions Dermal Cream 60gms