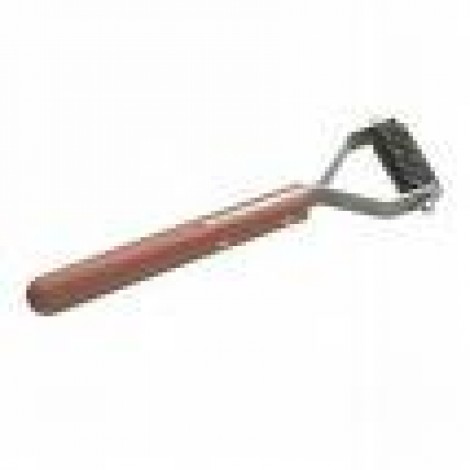 Manufactured by Mars of Solingen in Germany, this is a recently introduced range of new styled stripping knives designed and precision engineered from high quality steel and fitted with a hard wood handle. Coat-Kings work well with all different kinds of breeds and coats.
Use: Place tool on coat with light pressure and comb out in the direction of hair growth. Note: going against or aside hair growth will cause excessive cutting of hair. Only use once a week or every other week. (Too much use could result in a bald pet!)
Quick Guide:
Coarse & Medium styles (6 - 12 blades)
for prep work and thinning out undercoat
Fine styles (16 - 20 blades)
for grooming soft, heavy coats
Super Fine styles (20 - 26 blades) for finishing
and thick, shaggy coats (especially spaniels, setters, etc.)
Use coarse styles to comb out the undercoat - fine styles for finishing.
Note: No rule is set in stone. If you find something that works for you, great! Many people are finding new ways to use them for different breeds. If you find a new or better use for your Coat-King, let us know and we'll add it to the list.
Care: Remove excess hair by hand. Clean with a soft brush. Mild cleaner may be used.
Mars Coat-King-Original 20 Blade