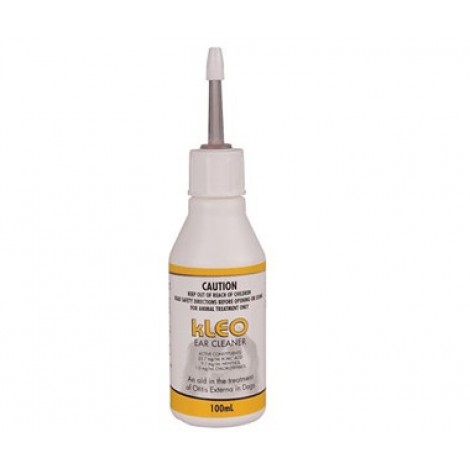 Active Constituents:
23.7mg/mL Boric Acid, 9.1mg/mL Menthol, 1.0 mg/mL Chlorothymol

Application:
Kleo Ear Cleaner. A cleansing agent to be used as an aid in the treatment and prevention of Otitis Externa in dogs.
Kleo ear cleaner has a cleansing, drying antiseptic action.
* Original Formula
* Original Applicator.
Available in 100ml.

Contraindications: Contraindicated for use where the ear drum is perfarated.

Contraindicated for use in cats.

Specifications
For
Dogs
Active Constituents
23.7mg/mL Boric Acid, 9.1mg/mL Menthol, 1.0 mg/mL Chlorothymol
Application
Oral
KLEO Ear Cleaner 100ml