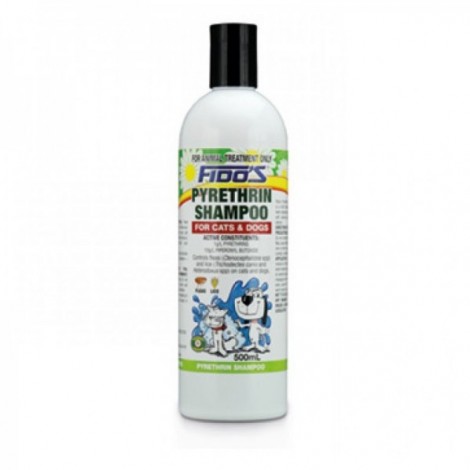 Active Constituents: 1g/L Pyrethrins, 10g/L Piperonyl Butoxide
Fido's Pyrethrin Shampoo contains the natural insecticide pyrethrin for the control of fleas and ticks on puppies and dogs. This product is soap free and can be used regularly as required to cleanse the coat and skin to provide a soft lustrous coat.
Controls fleas (tenocephalides spp) and lice (Trichodectes canis & Heterodoxus spp)
Application:
Use whenever fleas or lice are noticed on the animal. Wet coat thoroughly with warm water and apply Fido's Fre-Itch Pyrethrin Shampoo at several places. Work into a good lather and massage well into the coat. Leave for 5 minutes, then rinse with clean warm water and dry thoroughly.
Fido's Pyrethrin Shampoo 250mL