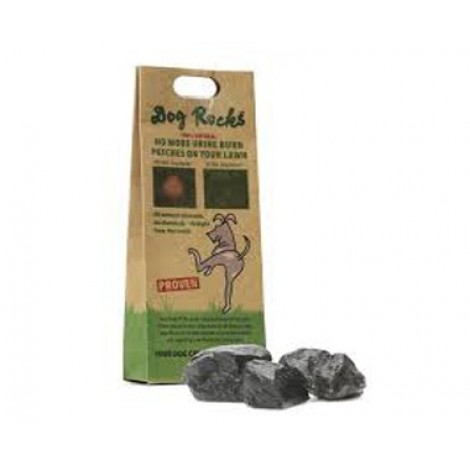 DOG ROCKS are an all Australian natural product that are safe for all of your pets, young and old.
DOG ROCKS will start improving your lawn within 5 weeks.
DOG ROCKS need to be replaced every 2 months and should be placed into no more than 2 litres (0.5 gal) of water.
DOG ROCKS are a mineralised rock which when placed in a dogs water bowl changes the Nitrogen levels of a dogs urine, meaning it won't stain grass.
The key element in DOG ROCKS is Zeolite, which neutralises Nitrogen levels without altering the pH level of the water.
This is important as a change in pH level can affect a dogs health.
DOG ROCKS have been extensively tested on a variety of puppies and mature dogs, and the product has proven to be safe and effective every time.