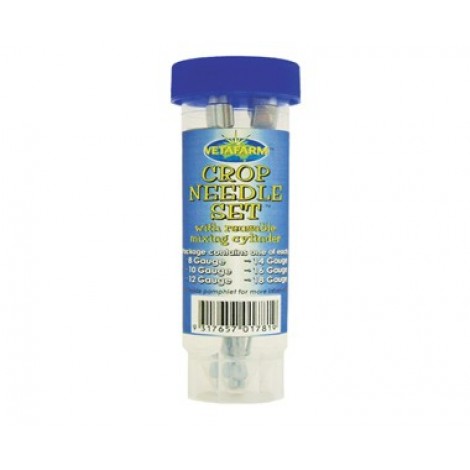 Crop Needle Set with mixing and storage tube Package contains: one of each: 8 Gauge, 10 Gauge, 12 Gauge, 14 Gauge, 16 Gauge, 18 Gauge.
Stainless steel needles with rounded ball tip for use in administering fluids and food to animals. Luer lock fittings suitable for most commonly used syringes.

Cleaning: Wash in hot soapy water, rinse well and store dry.
Crop Needle Set