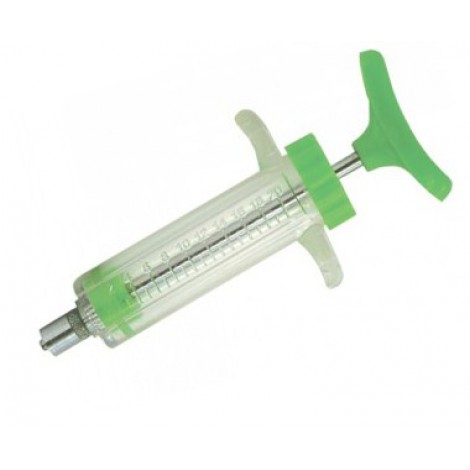 Available Sizes:
10mL (0.34 fl oz), 20mL (0.68 fl oz), 30mL (1.02 fl oz), 50mL (1.7 fl oz)
Directions:
For the administration of feeds and medicines to birds via a crop needle.
The nozzle of the syringe has been predrilled to 3 mm to allow easy flow of material and prevent clogging.
To fill either draw feed up through nozzle or unscrew end of syringe, remove plunger and fill. Replace end of syringe, expell air and then feed.
Notes:
Rugged plastic and stainless steel constructed REUSABLE syringe with screw collar to lock needle in place.
Reusable Feeding Syringe