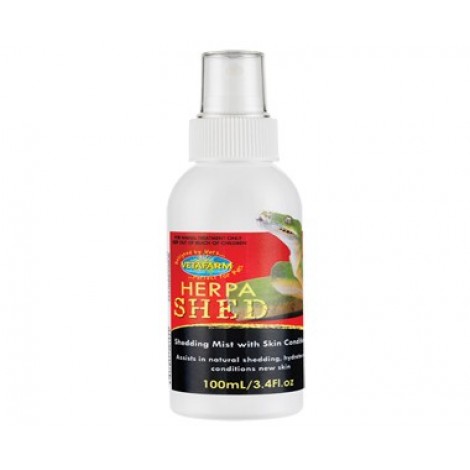 Active Constituents: A blend of cosmeceuticals to aid the hydration and shedding of reptile skin.
Liquid spray mist for direct application to reptiles to aid in the shedding process.
Key features: Hydrates reptile skin. Softens and lifts sloughing skin from reptiles. Conditions and leaves new skin with a healthy sheen. Helps to prevent shedding issues such as constricted toes in lizards and retained spectacles in snakes.
Directions: Lightly spray your reptile with Herpa Shed once daily while shedding.
Specifications
For
Reptiles
Active Constituents
Blend of cosmeceuticals
Application
Topical
Herpashed