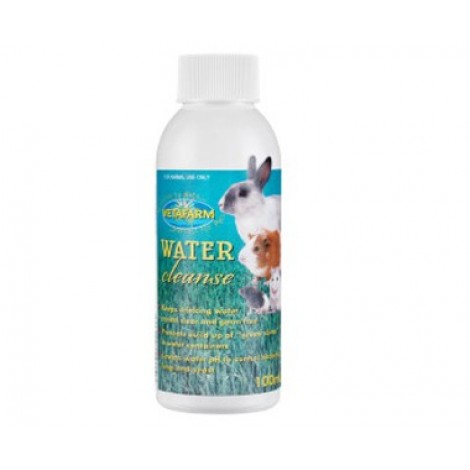 Active Constituents: Chlorhexdine gluconate 10mg/mL
Safe Water - less Cleaning
Product description: Liquid water cleanser.
Recommended for: All small animals for cleaner, safer water.
Key features: Protects small animals water from dangerous water-borne organisms. Stops the growth of green slime in water making water containers easier to clean. Includes natural fruit acids that stimulate the digestive system and encourage vigour.

Directions: For drinking water add 2 drops per 100mL of clean water.


Specifications
For
Small Animals
Active Constituents
Chlorhexdine gluconate
Application
Water Soluble
Furry Friends Water Cleanse 100ml