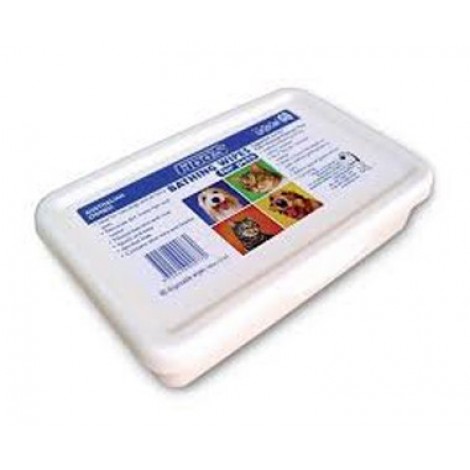 Ideal for cats, dogs and all furry pets.
Removes dirt, loose hair and odour.
Moisturises skin and coat.
Quick and easy, alcohol free and contains aloe vera and lanolin.
Suggested uses are instead of bathing during colder weather, as a 'top up' between washes.
After a trip to the beach or park before getting back into the car or before special guests arrive and also for camping.
40 disposable wipes 18cm x 23cm (7" x 9")
Fidos Bathing Wipes - 40 wipes