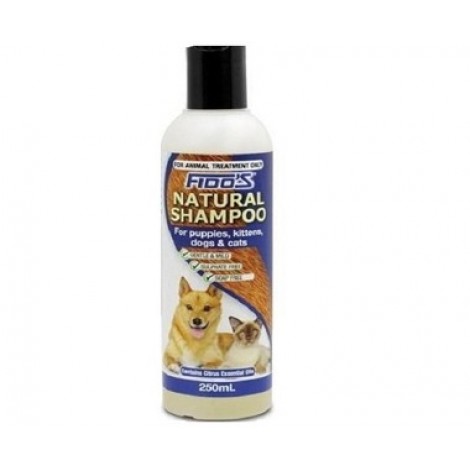 Leaves the coat looking, smelling and feeling great, suitable for all cats and dogs
Recommended for pets with sensitive skin or where owners have sensitive skin.
Gentle and mild – no soap, colours, sulphate or parabens
Contains citrus essential oils and bisabolol (essential oil from the Chamomile plant), fragrance provides a pleasant perfume
Can be used weekly or more frequently as required
Suitable for use with long term flea control products
Directions
Thoroughly wet the pet all over
Apply at least 20ml along the backline and several places on the coat. Work up into a good lather over the entire coat. Leave on for at least 1 minute.
Rinse off with clean water and dry thoroughly.
Brush the coat as usual.( A Fido's Spray can be applied to the coat to aid detangling before brushing)
Fido's Natural Shampoo For Dogs & Cats 250mL