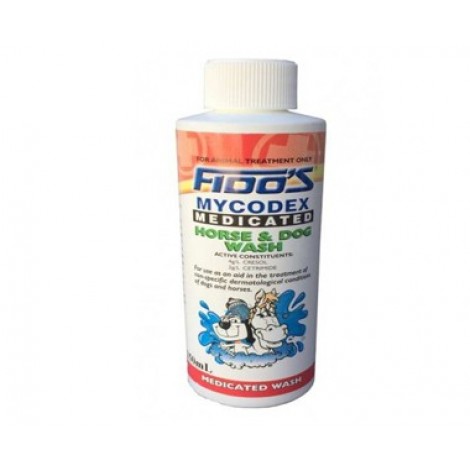 A specially formulated 'Coal Tar' medicated shampoo for treating eczema, bacterial and fungal conditions in dogs and horses.
Mycodex controls infection, relieves the irritation and enhances coat regrowth.
It is especially effective in treatment of 'rain scald' on horses.
Not to be used on cats.
Directions for use:
Thoroughly wet the animal with water.
Apply a sufficient quantity of Mycodex to produce a good lather.
Work in well and leave 10 minutes before rinsing completely.
Repeat as required.
Specifications
Package Information
250mL
For
Dogs & Horses
Active Constituents
Cresol 4g/L, Cetrimide 2g/L
Application
Wash
Fido's Mycodex Medicated Wash 250mL