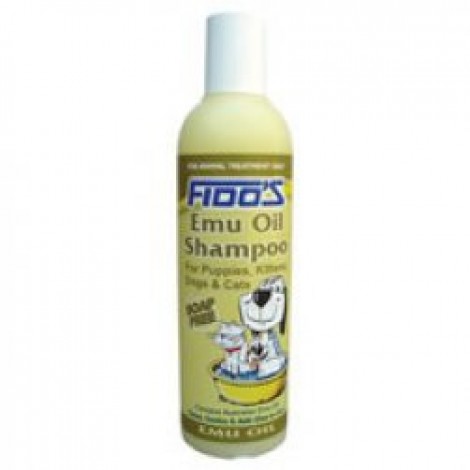 COMPOSITION: Contains Australian Emu oil, Silicone, surfactants, conditioners.
DESCRIPTION: A luxurious, soap free shampoo containing Emu oil.
Adds gloss and shine to the coat.
INDICATIONS: Ideal for all coats and skin types.
Formulated to be particularly suitable for use with flea treatment products.
PRECAUTIONS: Avoid contact with the eyes and wetting inside the ears.
DIRECTIONS FOR USE: Thoroughly wet the pet all over and pour on at least 20mL along the backline of the animal.
Work up into a good lather over the entire body.
Ideally leave for 5 minutes before rinsing off and drying thoroughly.
Use as often as required.
STORAGE: Store below 30° C in original container, tightly closed, in a safe place.
Specifications
For
Dogs
Active Constituents
Australian Emu oil, Silicone, surfactants, conditioners
Application
Topical
Fido's Emu Oil Shampoo 250mL (8.5 floz)