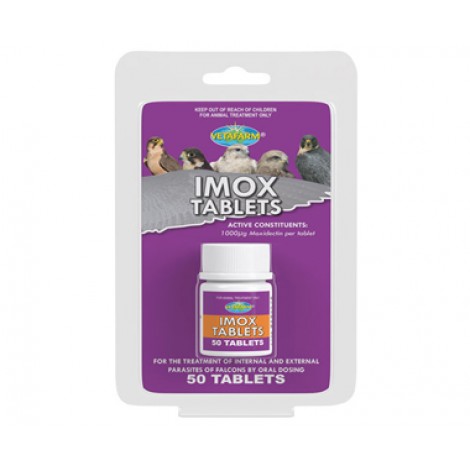 Active Constituents: 500ug Moxidectin per tablet
Anti-parasitic tablets for Falcons.
The active within Imox tablets has an extended activity in the body to allow excellent treatment of a wide range of nematode parasites including Serratospiculum, Capillaria and Syngamus
Give 1 Imox tablet per Kg of bodyweight by inserting the tablet in meat or by oral dosing.
To maintain parasite free birds treatment should be repeated every 10-12 weeks and attention to preventing consumption of infected prey items.
Specifications
For
Falcons
Active Constituents
500ug Moxidectin
Application
Oral
Falcon Imox Tablets - 50 tabs