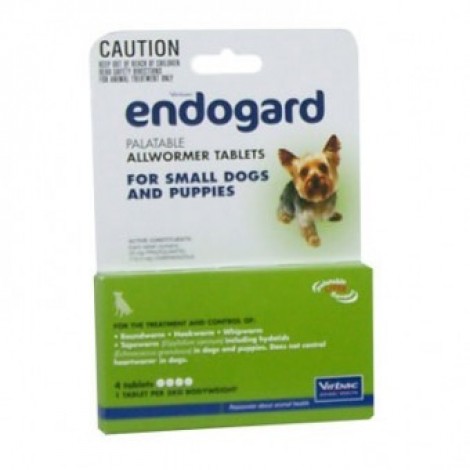 Active Consitituents: 25mg Praziquantel and 112.5mg Oxibendazole
4 tablets treat 44lbs (20kg)
For the treatment and control of:
Roundworms
Hookworm
Whipworm
Tapeworm including Hydatids in dogs
1 tablet treats 11lbs (5kg)
Liver flavoured Endogard tablets are more palatable than other allwormers making an unpleasant task into a real treat for your dog.
Endogard is the only allwormer for dogs to contain the active Oxibendazole.
As such, it is the ideal product to use as an annual rotational treatment to prevent the build up of resistance against pyrantel based allwormers.
Endogard palatable allwormer represents exceptional value for money.
Specifications
For
Dogs 5kg (11lbs)
Active Constituents
25mg Praziquantel and 112.5mg Oxibendazole
Application
Oral
Endogard Allwormer for Small dogs (11lb) 4 tablets