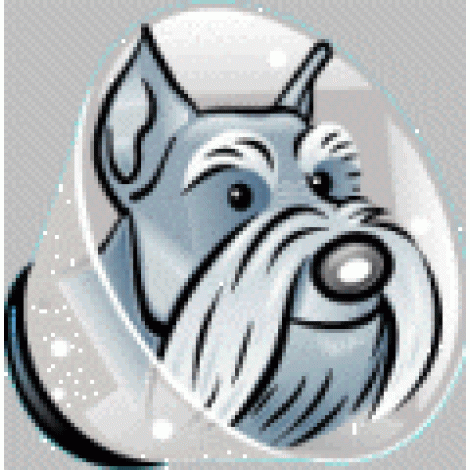 Elizabethan Collars keep pets from licking, biting or scratching wounds during the healing process.
Made of flexible, translucent plastic, collars allow pets to maintain peripheral vision.
When collar is essembled the cone shape will extend 7.5cm ( 2.9 inch ) past the point of attachement ( generally the collar area on the neck). The hole around neck is adjustable between 6.5-8cm (2.5-3.1 inch) diameter.
Elizabethan Collar Mini 7.5cm (3-4 inch)