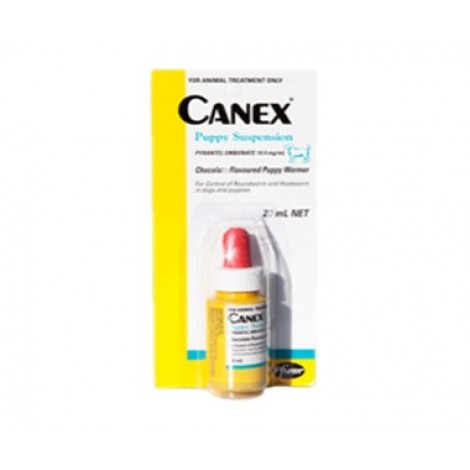 Active Constituents: 14.4mg/mL Pyrantel Embonate.
Expiry: July 2018
Administration and Dosage: The chocolate flavoured suspension can be added to your puppies food or administered by mouth.
Canex puppy dewormer controls roundworms and hookworms in puppies.
Treat puppies at 2, 4, 8, 12 weeks of age and then routinely every 3 months.
One ml per 1kg (2.2lbs) body weight.
Syringe marked for ease of dosage.
Puppies love it.
Specifications
For
Puppies
Active Constituents
14.4mg/mL Pyrantel Embonate
Application
Oral
Canex Puppy Syrup Chocolate Flavored 20ml (0.68 floz)