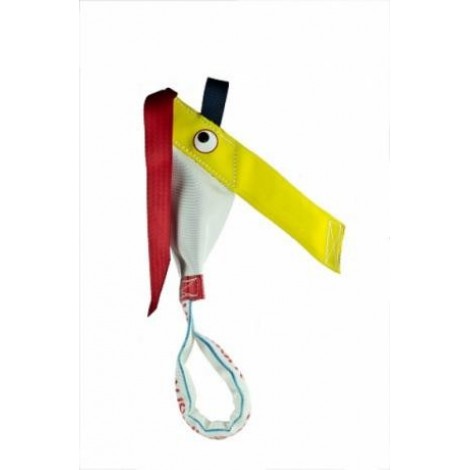 Made from tough high quality fire hose these chooks are a great soft toy that dogs love the look of. 100% Safe and Non Toxic. Available with or without a bungy setup. Can be used with a "Home Alone" bungy.
Aussie Dog Toys, Standard Bungie Chook, Durable Soft Toy
Size: Standard Chook toy measures 49cm L x 30cm W x 13cm H
The Standard Chook is a fun interactive toy from Aussie Dog. It is a soft toy with a difference. The difference is - it lasts! Made from high quality fire hose, the material is strong and resists tearing.
It can be used as a tug or throw toy or attached to any of the Aussie Dog 'Home Alone' systems. A bungy set up transforms this toy into a fantastic boredom buster for when you're out at work.
Floats on water for fun at the beach.
Inner rattle to stir up your dog.
Recommended for dogs 30kgs and under.
Aussie Dog Standard Bungie Chook