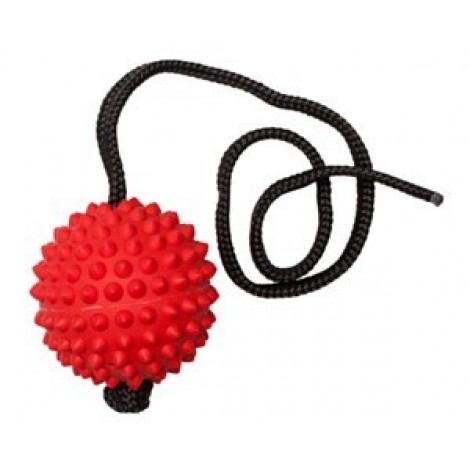 Aussie Dog Toys, Hard Red Long Ball
Size: 9cm L x 9cm W x 9cm H
The Hrad Red Long Ball from Aussie Dog is perfect for stronger dogs. This durable ball is designed for catch and games of fetch.
Nodules, located all around the ball, allow your dog's mouth to easily grip it, even when wet. It resists puncturing and is built to last much longer than the common tennis ball.
The rope threaded through the centre of the ball allows you to throw it far. It also has the added bonus of preventing you from getting drool on your hands.
100% safe and not-toxic materials and colourings.
Size and shape prevents your dog from closing his mouth around the ball and popping it.
Ultra durable dog toy.
Aussie Dog Long Ball Hard Red