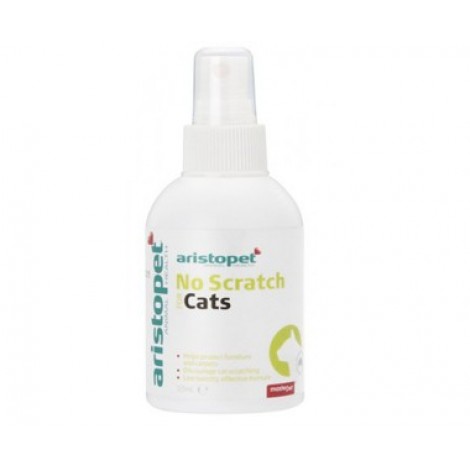 Prevent cat-astrophies with this spray that's specially formulated to discourage your cat from destructive behaviour.
It's quite natural for a cat to scratch furniture, bedding, or other valuable items in an attempt to keep their claws sharp, often doing serious damage in the process.
Cat Lover No Scratch Spray contains a blend of essential oils that discourage cats from scratching the treated area.
The spray has a mild odour which is pleasant to humans but obnoxious to cats.
Low toxicity, herbal formula.
Cats being cats, some bad clawing habits may be difficult to break.
Using a scratching post in conjunction with No Scratch Spray will help accomodate your cat's natural instinct to scratch and claw.
One of the reasons cats scratch is to deposit a familiar scent, one of your cat's ways of marking territory.
Cats can't resist sinking their claws into the rough surface of a scratching post.
Start by placing the scratching post as close as possible to the object you want to stop your cat scratching.
Once your cat starts using the scratching post, gradually (over a period of days) move it to a more desirable location.

Specifications
For
Cats
Application
Topical
Aristopet No Scratch Spray