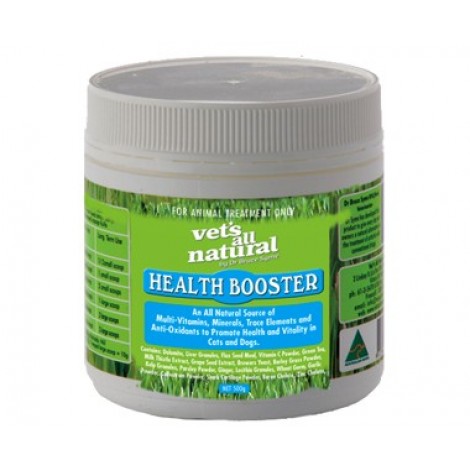 ONE ONLY EXPIRES expires December 2018
A nutritional supplement for dogs and cats.
Ingredients: dolomite, liver granules, flax seed meal, vitamin c powder, green tea, milk thistle extract, grape seed extract, brewers yeast, barley grass powder, kelp granules, parsley powder, ginger, lecithin granules, wheat germ, garlic powder, colostrum powder, shark cartilage powder,
boron chelate, zinc chelate. Provides significant levels of B complex vitamins, vitamin A, C, D, E & K,
along with a broad spectrum of macro and micro minerals and potent antioxidants.
**Vets All Natural Health Booster 250gms